1. Name:Ivana
2. Age:17
3. Location:California
4. What fashion trend do you hate?i HATE any type of scene kinds, well i don't hate them,i just hate how SOME of them think they are so kool becuase they are "scene"
5. If you were to open a restaurant, what would it be called and what kind of food would you serve? it would be called "Good morning" and basically it would serve every type of cerial u can tink of. mixing cerials, putting things people would never see in a cerial. like one idea ... Frosted Flakes+Corn Pops+chocolate syrup on top= good i hope? well i don't know. it's just an idea
6. Favorite Song Lyric:"Dreams in which i'm dying are the best i've ever had" -Mad World
7. Favorite Bands:Marilyn Manson, Alkaline Trio, Atreyu, The Bled, ThrowXdown (haha my bf got me into them), Tool, Radiohead, Placebo, Interpol ah so many more i can't think of. but i'm pretty much open to anything.
8. Chocolate or Vanilla: Vanilla
Pepsi or Coke: neither,i don't drink black soda.
Sand or Snow: Sand
Playgrounds or Swing Sets: playgrounds
9. Which is Worse...
An extra nipple OR an extra toe ? an extra NIPPLE!!
Food in your hair OR Hair in your food ? hair in ur food.
Getting brain freeze OR Burning your tounge ? burning your tounge, brain freeze only lasts a while but burning your tounge stays for weeks!
Diarrhea OR Constipation ? Constipation
10. Pictures please!!


me on the right


me on the right again, by the way, that's one of my best friends lorell.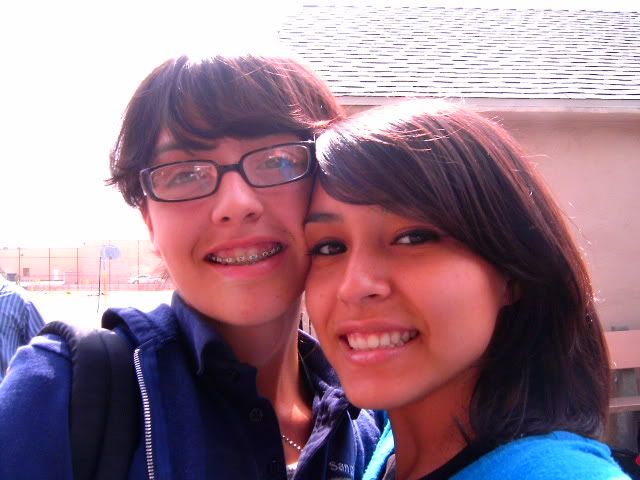 my little sis and i at our last day of school.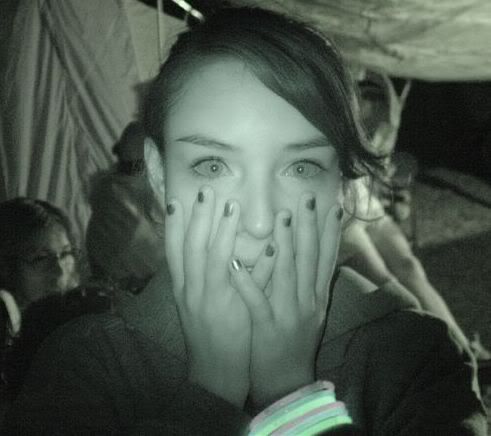 camping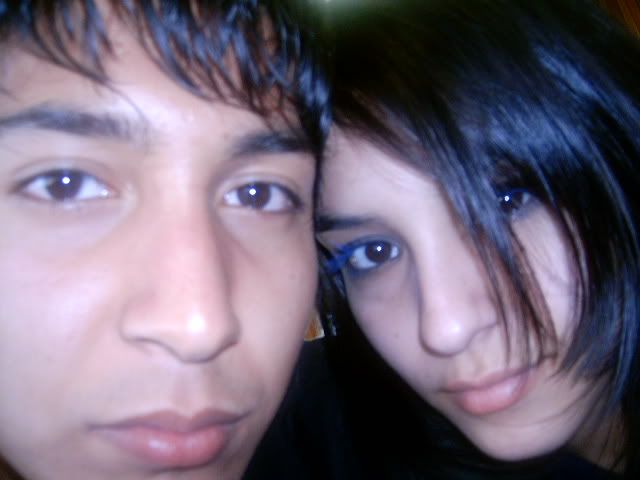 my BF and i!


my closest friends and i (in the blue dress)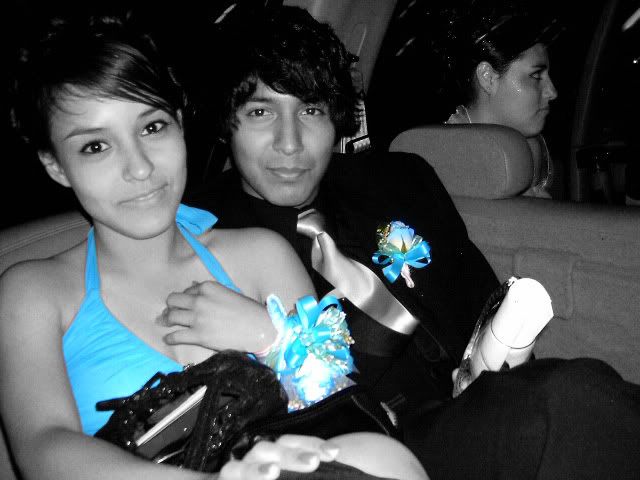 last but not least our prom pictures