Hey everyone!
I apologize for being so crappy with the updates, but I've just had the worst week of my life- I got a bladder infection, an eye infection and food poisoning all in the course of 7 days- not to mention other stuff, which I won't bore you with! Anyways, I was feeling a bit sorry for myself so I decided a hair cut was needed (not to mention how damaged my hair was before)! Just thought I'd post some pics!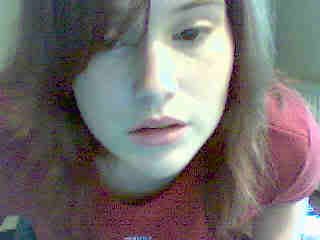 there's probably the best shot I have of my hair cut!
What AM I doing in this one? who knows!
Alright, here are the 'obligatory mirror shots'
haha firstly I look so pale, cuz of the flash (it's not my pasty complexion, i swear!) and secondly you can see where I breathed on the mirror! but despiite that, I think it looks fun, as the foreground me, reminds me of that Dior: Opium advert (without the nudity, of course)
a little too much nose on that one in the foreground!
that's all <3